PAUL JERNDAL is a Swedish writer and director with a strong passion for music - also his greatest source of inspiration along with the ocean. Creating emotional pieces with an engagement and dedication to all the details and art forms is significant in Paul´s work. His passion, dedication and lustful leadership has been a key to his own creative film projects the past few years - where the Award Winning Short; Indigo stands out. Paul has been based in New York, Los Angeles and Stockholm the last years. Paul is Creative Director and Director at OTW and also on part in the dream pop duo Falcor.
Contact: Agency/Production House OTW: therese.westerberg (at) otw.se Direct: paul(at)emotional.se Falcor: anders (at) albotalbot.se
Paul at Cinemafest15 in Mexico where he won "BEST SHORT FILM" for Indigo - the films 20th International Award. He did over 20 interviews and stated his mantra "reflect more about your inside". Indigo is getting a lot of attention from all over the world and has now received 22 International Awards and 12 Nominations. The film has been screened in 80 Official Film Festival – in 22 countries.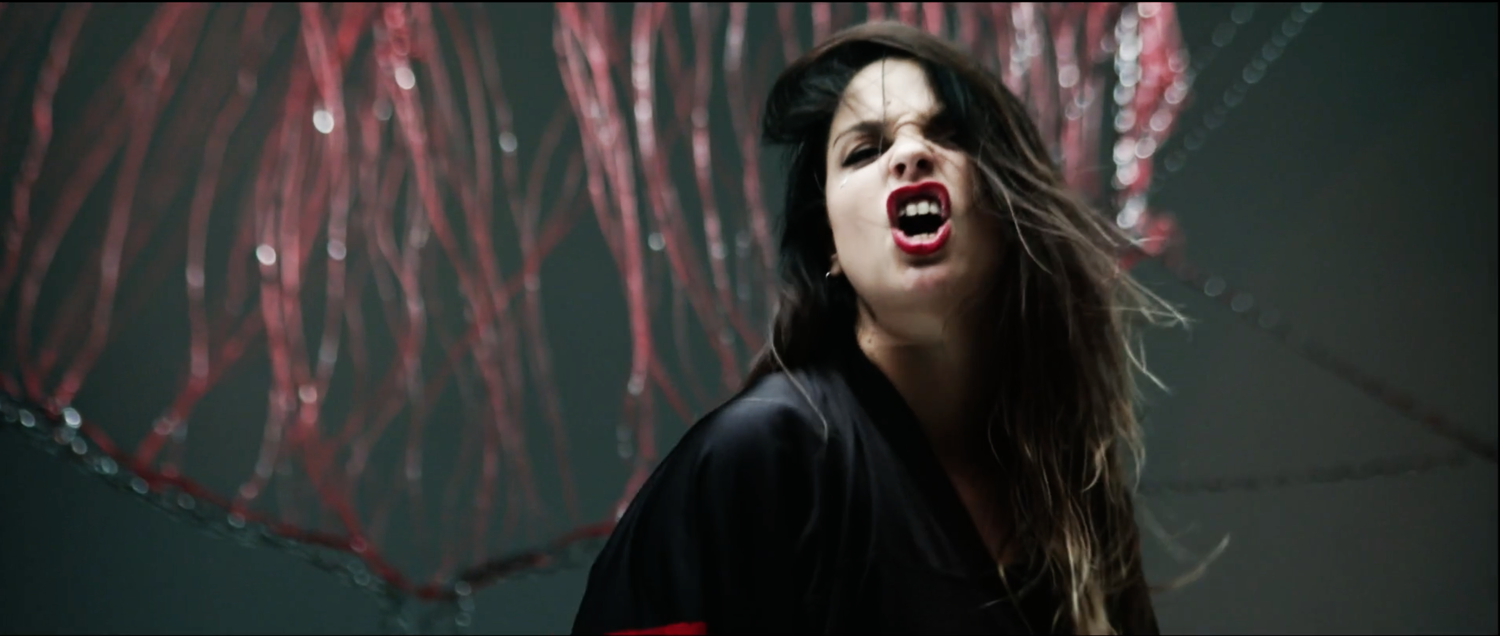 TV / BRANDED CONTENT / LIVE TV SHOWS
Paul Jerndal has over 10 years experience from producing and directing TV shows - lifestyle shows,documentaries, as well as Live Broadcasted Award Shows - two of them close to his heart - focusing on on real emotions; for 3 years in a row Paul was the director and show runner of Everyday Heroes - Svenska Hjältar, a two hour live broadcasted show in Swedish TV4. And focusing on music; The Polar Music Prize - in TV4. Paul was Head of Programming, Creative Director and Executive Producer at the Swedish Production House OTW for lots of years where he was a part of the Group Management and responsible for all the creative content and up to 10 shows simultaneously.
PAUL INTRODUCES INDIGO at THE EXCLUSIVE SCREENING OF INDIGO AT THE MEMBERS CLUB SOHO HOUSE IN WEST HOLLYWOOD, LA. PRODUCERS, ARTISTS, POP STARS. DESIGNERS - PEOPLE FROM THE INDUSTRY IN LOS ANGELES.
BEST FILM" - WINNER" River Bend Film Festival, Indiana US 2015" STEPHEN SUSCO AWARD" - WINNER. River Bend Film Festival, Indiana US 2015. "BEST NARRATIVE SHORT - WINNER" Los Angeles Film and Script Festival,US 2014 "AWARD OF MERIT - WINNER" Los Angeles Cinema Festival of Hollywood, US 2014"BEST CINEMATOGRAPHY - WINNER" Los Angeles Cinema Festival of Hollywood, US 2014"BEST CINEMATOGRAPHY - WINNER" Trinity International Film Festival, Chicago "DIAMOND AWARD - WINNER", California Film Awards, US "JURY CHOICE AWARD - WINNER" Flagler Film Festival 2015 "BEST EDITING - WINNER" Short of the Month 2015"BEST MUSIC VIDEO NOMINEE" Byron Bay Film Festival "HONORABLE MENTION- WINNER" Los Angeles New Wave International FIlm Festival 2014"HONORABLE MENTION - WINNER" The International Film Awards Berlin, Germany "BEST FANTASTIC SHORT FILM - NOMINEE" FilmQuest Film Festival Salt Lake City US 2014"BEST ACTRESS - NOMINEE" FilmQuest Film Festival Salt Lake City US 2014"BEST EDITING - NOMINEE" FilmQuest Film Festival Salt Lake City US 2014 "BEST CINEMATOGRAPHY - NOMINEE" Flagler Film Festival 2015, US "BEST FOREIGN FILM - NOMINEE" Flagler Film Festival 2015, US "BEST DIRECTOR DRAMA - NOMINEE" Flagler Film Festival 2015, US "BEST CINEMATOGRAPHY - WINNER" Nasicae Short Movie Festival, Italy "BEST ORIGINAL BACKROUND SCORE -WINNER, Short of the Month 2015 "BEST EDITING - WINNER" Nasicae Short Movie Festival, Italy "BEST FILM - NOMINEE" Short of the Month, 2015 "BEST MUSIC VIDEO NOMINEE" Great Lakes Film Festival, US "SPECIAL MENTION - WINNER" EL CORTO DEL AÑO 2015, "BEST EDITING" NOMINEE, TMFF, Glasgow, "BEST CINEMATOGRAPHY" - WINNER 12 Months Film Festival. "BEST ACTRESS" - NOMINEE 12 Months Film Festival. "BEST ORIGINAL SCORE" - NOMINEE , TMFF. "BEST NARRATIVE SHORT - WINNER" Los Angeles Film and Script Festival,US 2014 TV4 SWEDEN AWARD – "Scholarship for Creative Development of Commercial TV" 2009 - Boe Taet Architecture Film Contest Denmark – 3rd Prize, 2011 Tasmanian Breath of Fresh Air Film Festival *– 1st PRIZE - BOFA Make A Difference Open Award 2012
Get in contact with Paul Jerndal through:
Head of Production at OTW: therese.westerberg (at) otw.se
Regarding Falcor: anders (at) albotalbot.se